Vitrum Steel Doors – offering a high-quality security and fire safety solution.
Using Magnelis® steel as standard delivers the best corrosion resistance and ensures our doors are engineered to last.
The groundbreaking self-healing properties of Magnelis® protects against corrosion in cuts and scratches, further extending the life of the door.
Options available with vision panels, side panels, louvres, grills and air flow vents.

Finishes available in PPC, PVC laminate, woodgrain laminate, stainless steel, brushed, polished patterned or unfinished.

Infill options: honeycomb, solid timber, mineral wool(with or without steel strengtheners) or polyurethane.

10 year anti-corrosion warranty as standard.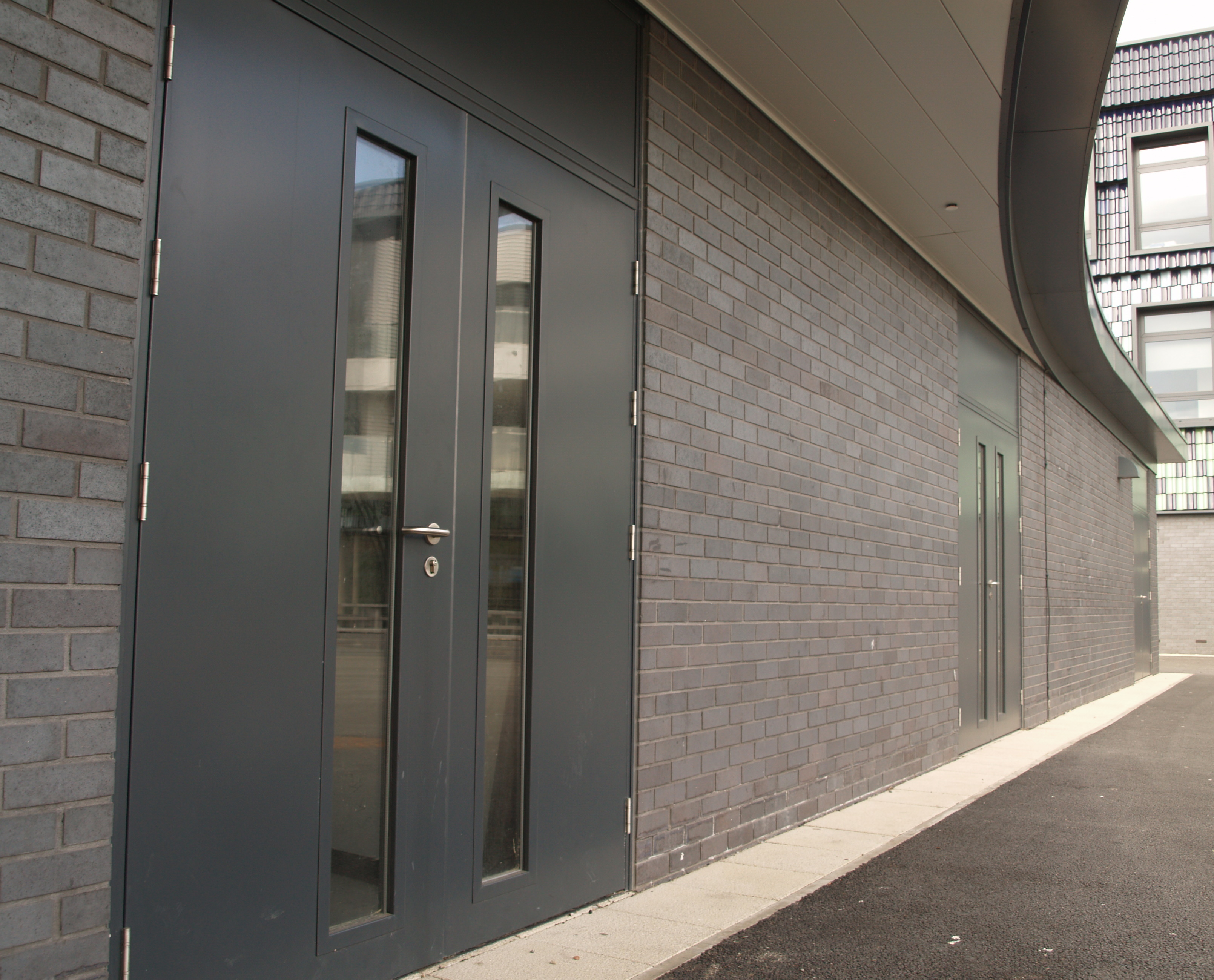 Fire Exit Doors/General Purpose Doors
All doors fully CE marked with Full Declaration of Performance as required by current legislation.

Thermal U value as low as 1.6 w/m2k available.
Glazed Fire Resistant Steel Doorsets
Certified up to 120 minutes fire protection.

Acoustic reduction up to 55dB.

Ballistic resistant BS EN 1522 FB3NS to FB7NS.

Intruder resistant BS EN 1627 RC2 to RC5
Fire Doors
Available with 60, 120 and 240 minutes fire protection.

Tested to BS 476 Parts 20 & 22 BS EN 1634.

Certified by Exova Certifire.
Security Doors
Increased security tested up to LPS1175 SR2, SR3 and SR4.